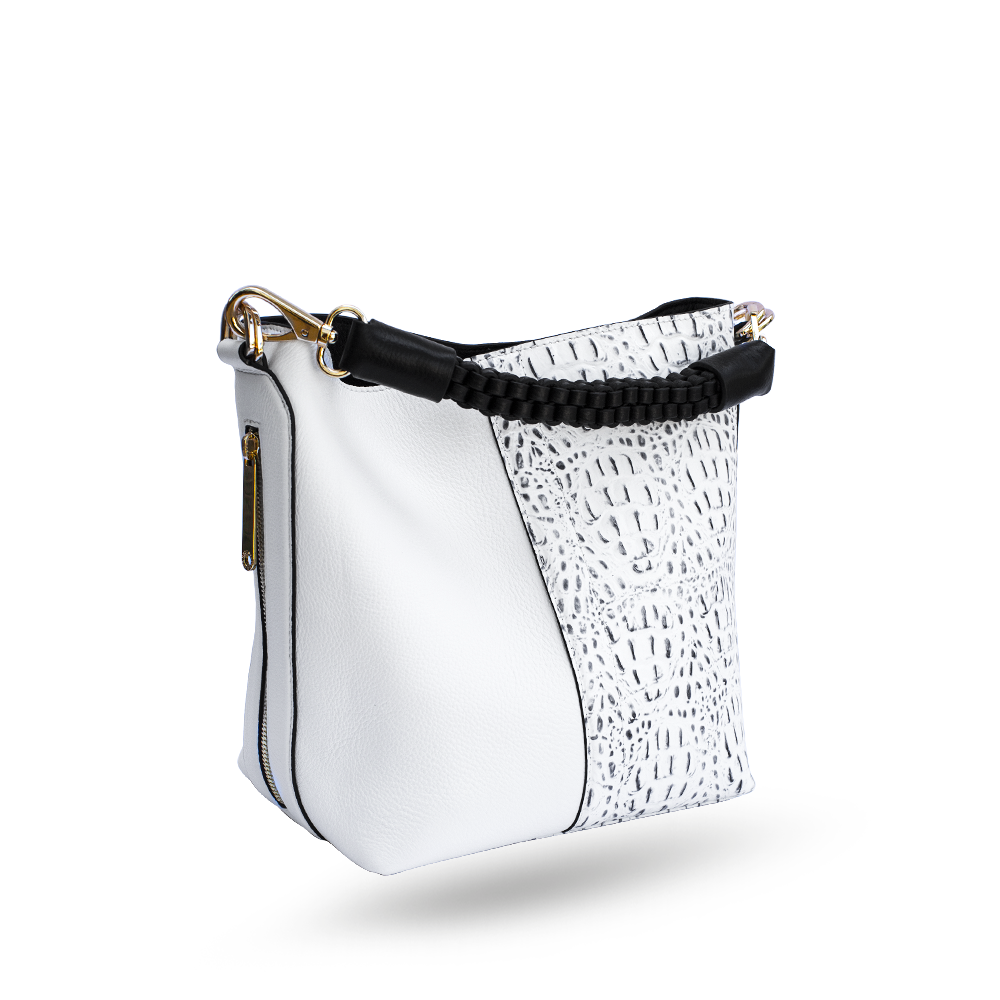 BUCKET WEE Ed III . MILK
MADE TO ORDER - tailored specifically for you. Your Bucket will be hand crafted in Sydney Australia within 14 days of order placement.
ARRY
Bucket Wee offers a spacious central compartment with a magnetic stud closure. Delivered with a short, hand-plaited strap and a long, detachable strap for wearing draped on a shoulder or across the body.
The discreet side pocket on the exterior houses the items you need in a hurry. This Bucket is perfect for a daily run-around.
DETAILS
We use only the finest of New Zealand and Italian leathers.
Custom hardware in a Brass or Black Gun finish - you choose.
DIMENSIONS
Width 22cm / Height 25cm / Depth 12cm /
Short handle drop 18cm / Long leather strap drop 50cm /
Weighs in at 600gms /
STATUS
Delivery / 14 days from order placement.